So your dream is to have  the perfect  house – maybe you like a cozy traditional kitchen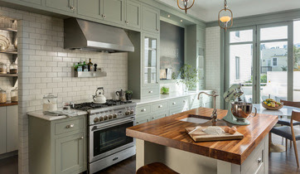 or modern extravagant  
This Australian kitchen used a new acrylic product that has low level LED and oh yes, the counter raises where appliances are on the kitchen side and glasses are on the guest side…read about the new acrylics –  www.acrylic-couture.com ,  www.decotonesurfaces.com.  Very different but its what dreams are made of. Houzz is a great site to get ideas btu when it comes to the planning phase the elements have to be sequenced and organized in a budget and general time plan. Planning departments (I live in Los Gatos) can exasperate and building plans can take over 2 years as they control color, build size, style and lots of other issues that can eat into valuable time with kids or well, just living.
Personally I am very tired of a really nice home adding a white quartz counter top and those little rectagonal colored square back splashes and it sells high because of low inventory…so I am all in for some pain to get what I want.  Here are some things to think about when you are considering building new or buying or my first choice: the hybrid.
Building new –
finding a good site is expensive, rare and may have hidden complications if the lot is not standard
getting building permits takes a long time and requires lots of engineering , planning costs and architectural time and money – most of these are not fun expenses
the good lots are mostly built on close to town and or close to amenities leaving you with steeper or "louder" lots from noise
Buying new –
more practical but almost never the perfect house
lacks a bedroom or an office or the right kitchen
older homes often don't have the grand room with a more open family room kitchen or ample closets or
benefit of an established neighborhood
So what is the answer and why?
The hybrid
find the location
find the home with the best bones — in other words half or to be exact 53% of the home works (bedrooms or entry)
a large enough lot
a decent foundation
add a wing and your own touches
get rent while you design
property taxes will ultimately be lower because remodel increase in taxes is rarely as high as a purchase price
…and there are a lot more benefits with this concept.
Here are some examples of homes that need to be updated — they are older but have original good condition or great lots – both are on 1 acre lots and both have elements desirable for remodel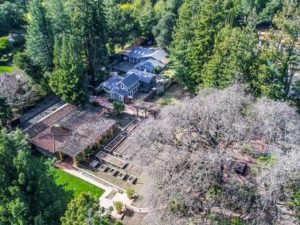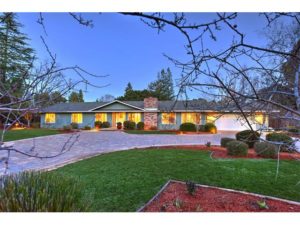 This saratoga home has one good wing and the other side needs height , a better kitchen and an over all facelift but in the end you would have a fabulous location and modernized home.
Take a look at the before and after on this older home (garage in the back)
The owner added heighth to the roof and extended and opened up the internal floorplan -costs were very low compared to building new.
Call me for more details on costs and benefits of the hybrid purchase.  Sandy Kay 408 202 0608