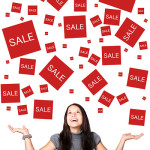 Make wise decisions regarding your most important investment: Your home.
Follow these basic 5 rules if you are thinking of buying or selling:
Create a clear financial picture of your ability to buy or continue to live in your home based on income and cost of living increases.
"Carpe Diem:" If your dream home is now affordable or your quality of life will change with a new home; don't be afraid to lose money on your present home and its sale. The market is not coming back to 2007.
Preserve your credit. Better to short sell and save then hang on and hope.

Choose a home to suit your life style: Decide when to buy or sell based on predicted changes in finances or family size.
Call Sandy Kay, a good realtor – it's free: She will guide you by providing options for what and when to buy or sell. By asking questions and listening to your needs and desires, she will maximize your dollars by suggesting homes or giving you remodeling tips. She will guide you to the best financial advisers and can provide bank negotiation skills. She is an expert in assessing your home values today or retrospectively. Visit Schools page and get a future snapshot of future value in the bay area.
What do top Realtors expect for 2012:
Hear people say what a good realtor can do:
Call today to find out whether you should be buying or selling in 2012: